Well, hello darlings!
I get so many e-mails and requests from folks asking what I shoot with, what gear I like, and asking for advice on where to start as a new photographer, that I thought I'd put together a little page here to make it easier for everyone!
What's in my bag:
I shoot Nikon.  The only reason for this is that I happened to pick up a Nikon film camera (the F series) when I was in photography school.  From there my collection grew and that's about it.  I didn't make a pointed choice over Canon, and really – whatever you like is fine.  At this point, Nikon is industry leading in terms of low light capabilities with their newer full-frame cameras, which is why I love shooting the Nikon D3s.  As a wedding photographer and storm chaser, I'm in low light situations very regularly.  I have three professional D3s bodies.

I also shoot with a newer model Nikon D4s (below), but I like the D3s more.  It's more responsive and it has dual CF card slots.  The most important thing is to try different camera bodies and see which one vibes the best for you.  (You can rent camera bodies from many local shops or online, or you can borrow from another photographer / friend.)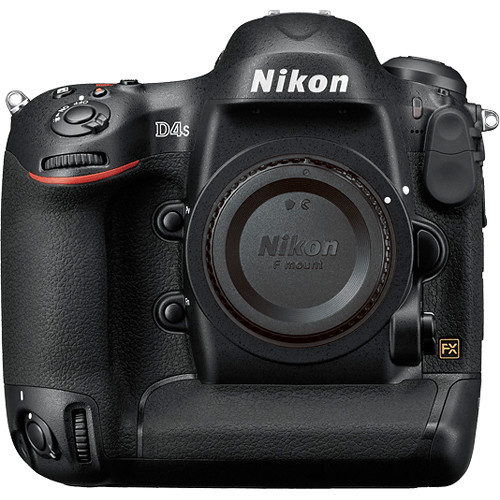 My kickaround backup backup / extra body is the Nikon D700, which is also a full frame camera.
In terms of lenses, my WEDDING favorites are really down to three lenses I use at every single wedding:
70-200mm 2.8
24-70mm 2.8
105mm 2.8 macro
Other lenses that I love and that are amazing:
85mm 1.8 (stunning for portraits)
14-24mm 2.8 (kick-butt wide-angle lens)
And for in-studio portraits, I ONLY shoot with:
50mm 1.8 (great for low-light shooting, super affordable.)
Sigma Art 35mm 1.4 – stunning.
Okay, so what about for newbies?
I mean, this shiz is really expensive.  (yep, tell me about it.)  So, what do I recommend for someone who is just starting out?
I recommend a DSLR with manual controls.  It's crucial you have the ability to TRULY learn how to use your camera, all the functions it offers, and to really dive in and know what buttons do what.  If you change your ISO, shutter speed or f/stop, what that will do to your photograph.  How will it affect the shot?
Please, please, please, learn your gear.  DO NOT use "P" or other modes.  Know how to rock the camera for all it's worth.  Learn your craft.  A point and shoot doesn't cut it.
Okay, that having been said, there are a few good cameras out there for beginners:
 Under $800:
Nikon D700
Nikon D5300
Nikon D7100
Under $300:
(Note: There are also certainly great Canon options but I don't speak to those because I don't shoot Canon and as such I'm unfamiliar, generally, with their camera bodies and equipment.)
Now, this doesn't mean you can't learn how to use a different or older DSLR and start there.  If you have something that was around $300 that's still a nice camera, and if you're not scrounging for light in a dimly lit hall or trying to photograph in other extreme conditions, you'll be fine.   You can still learn how to control the light and use your settings and use depth of field and start.  Start somewhere.  I started with a camera that wasn't EVEN a DSLR.  It was a $200 fixed focal length digital camera with an optical zoom.  From there I bought a Nikon D80, and shot with that before I bought my first real professional camera.
SO.  Don't get discouraged if you don't have $$$$ to spend on your gear.  Learn with what you've got, and grow.
I will also again, stress to you … if you are even remotely thinking about starting a business doing photography, PLEASE be sure you are doing it the right way.  It doesn't only cut it to learn how to use your camera, or for friends and family to tell you that you take awesome photos.  There is a lot more that goes into it.  Please visit this link over at the Modern Tog – it's the best resource for new photographers!
Top 8 Essential Things to Buy When Starting a Photography Business
If you get your DSLR (or have one already) and are a little confused or need help in learning it, if you're interested in starting a business or have questions, if you need guidance, I do offer personal and small group private mentoring.
~Jenn